Parents Evening
Helping Schoolcomms customers make parents evenings effortless for admin staff, teachers and parents.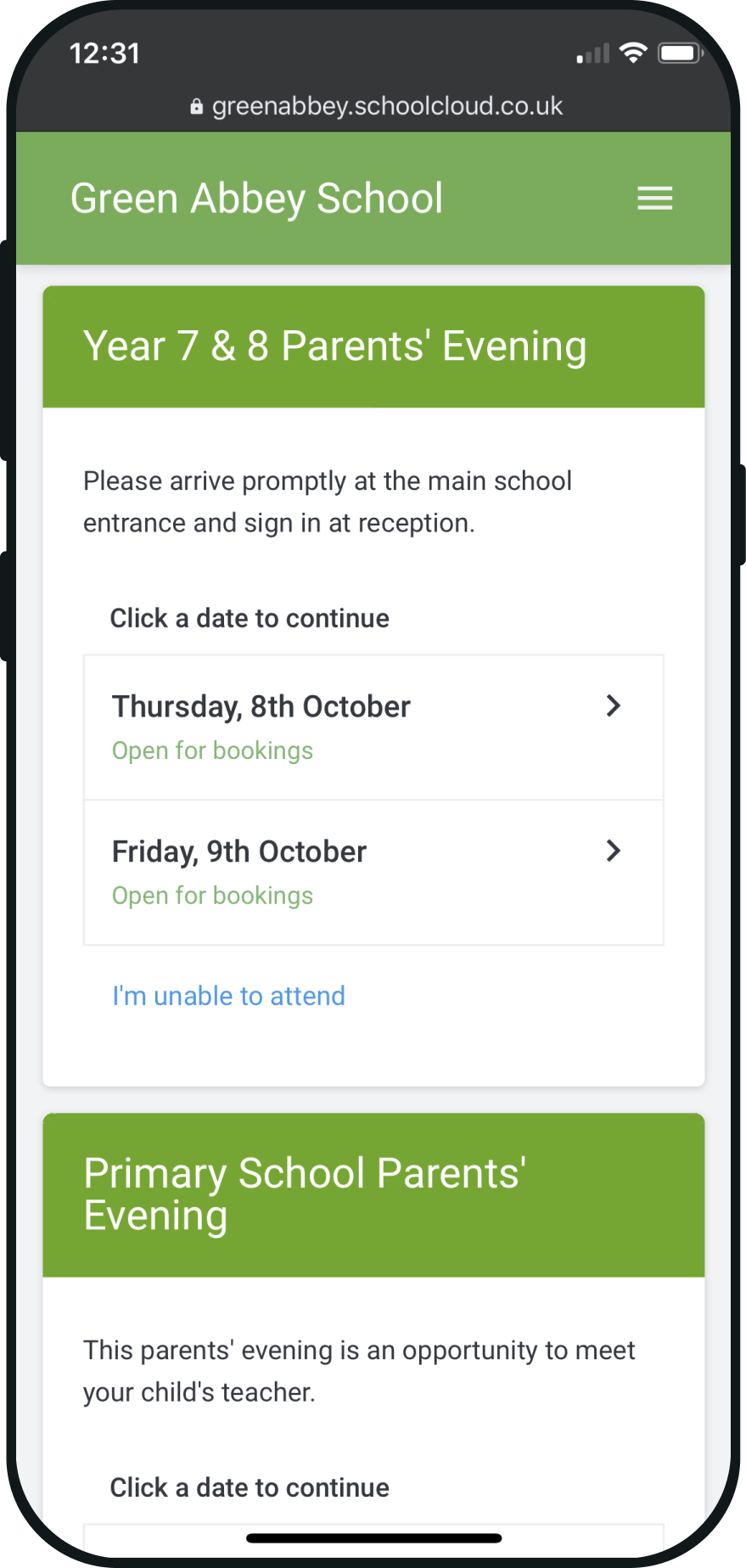 Flexible for all schools
Primary schools can have parents book with their child's class teacher and easily add any other teachers, SENCo or even the Head Teacher. Secondary schools can have subject teachers, form tutors or any other teacher, bookable on different evenings if required.
Easily adjust classes and teachers
For classes taught by multiple teachers, you can specify which teachers are involved. Parents can book one appointment with all the teachers at the same time, or each teacher separately.
The perfect complement to Schoolcomms
When combined with Schoolcomms Messaging and Engagement features within the School Gateway App, the communication experience for parents and staff gets better than ever.
Preferred by parents
Parents love being able to choose their own appointment times, with the teachers they want to see – rather than leaving the decision in the hands of their child, or sending a reply slip back to school, hoping it's not lost at the bottom of a schoolbag.
Evenings run on time
A sensible gap between appointments can be automatically inserted to ensure parents arrive at their next appointment on time. Most schools report their parents' evenings run smoother as a result.
Automatic Appointment Booking
The system has an automatic booking mode to find the most efficient appointment schedule for the parent to see the teachers in the shortest amount of time possible.
Waiting List
For busy teachers, parents can join a waiting list. The teacher can follow up with the parent at a later time.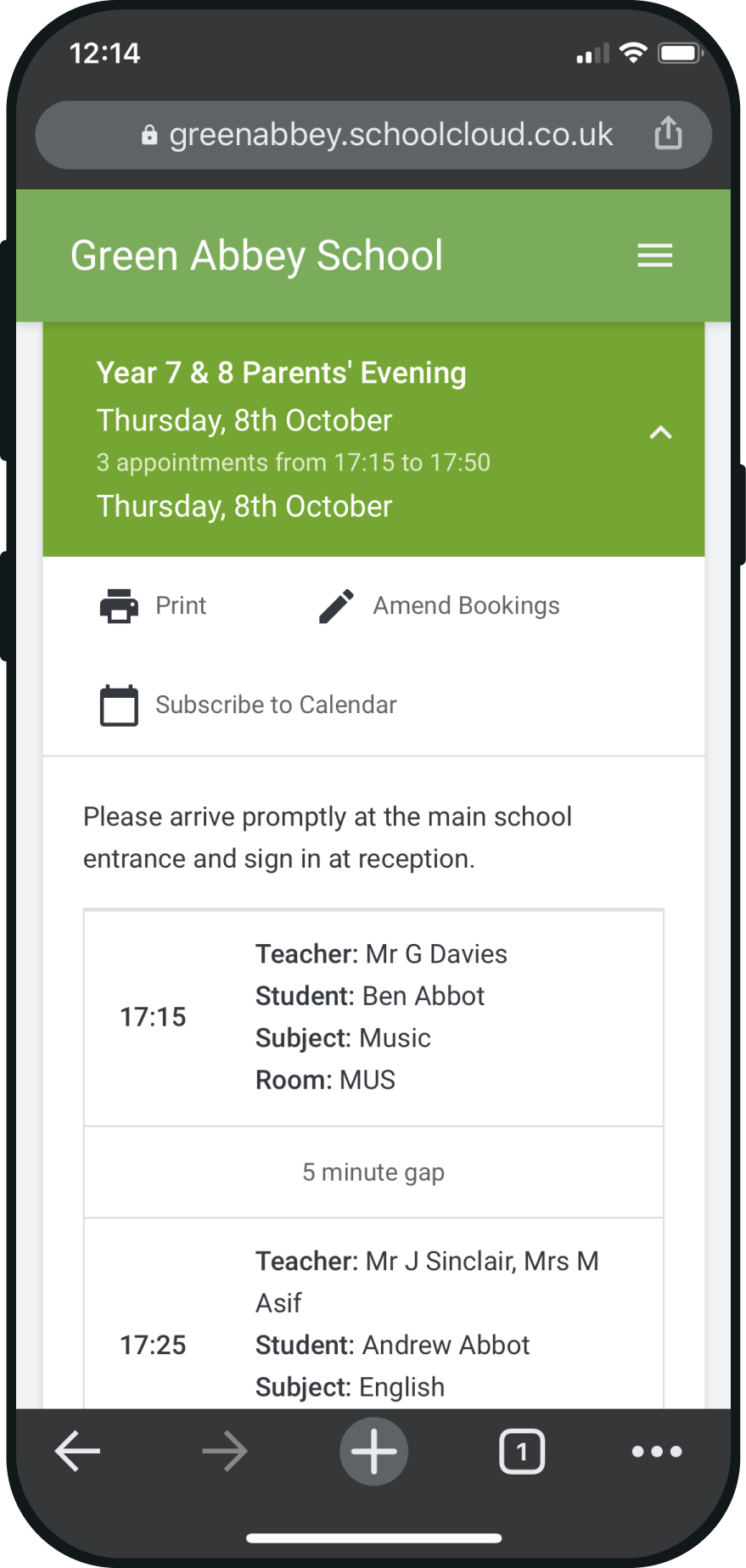 Video Appointments
Video Conferencing with Multiple Teachers
You can have up to 3 teachers simultaneously on the same video call with a parent. Perfect for shared classes or to involve the SENCo teacher.
Syncs Data From Your School Management System
Classes are synced from your School Management System so parents can arrange an online appointment with only the teachers that teach their children.
Pre-arranged Meeting Times & Duration
Choose when teachers will be available for video calls and how long each call will last. Parents are then invited to book their time with each teacher.
Room Bookings
Leading online booking software for schools
Allow staff to easily book any room or resource by period online and manage lettings after-school. Say goodbye to paper based systems and time consuming spreadsheets.
MIS Integration
Integrated with leading school management systems, double bookings are a thing of the past as rooms can only be booked when they are free of timetabled classes.
Insightful reports
Show which rooms and resources are most popular. See charts showing bookings by user, which departments are booking the most, and the most popular days of the week.
Transform your parents evenings – simply fill out the form below
With prices beginning at £219 per year and discounts available for Multi Academy Trusts – get in touch to find out more about this cost-effective solution and make managing your parents evening easy.